Product
THE SMO SPIRAL TUNNEL, AN ENERGY-EFFICIENT SOLUTION FOR YOUR PROCESS
The SMO Spiral Tunnel, a product Made in Clauger, allows for either continuous or in-line cooling or deep-freezing of products. This interest lies in its automation of processes, optimization of energy usage, and increase in productivity.
The SMO Spiral Tunnel is a spiral freezer with conveyor belt technology, making it ideal for continuous and integrated in-line applications, such as:
Rapid cooling
Deep freezing
Drying
This system provides a temperature range of -40°C to +40°C, enabling product freezing, cooling, or drying. SMO tunnels integrate easily into your plant's existing process lines and can be used to automate production, cut energy costs, and increase productivity:
Less material handling,
Product quality improved.
Increase capacity of operating cycles.
Optimize energy use per pound or unit of product.
The SMO tunnel is suitable for packaged products or IQF (individually quick frozen), whether raw, cooked, exposed, or packaged. This tunnel is ideal for bread, pastries, processed products such as nuggets, cordon bleu, pizzas, fruit compote, stirred yogurts, and dairy desserts.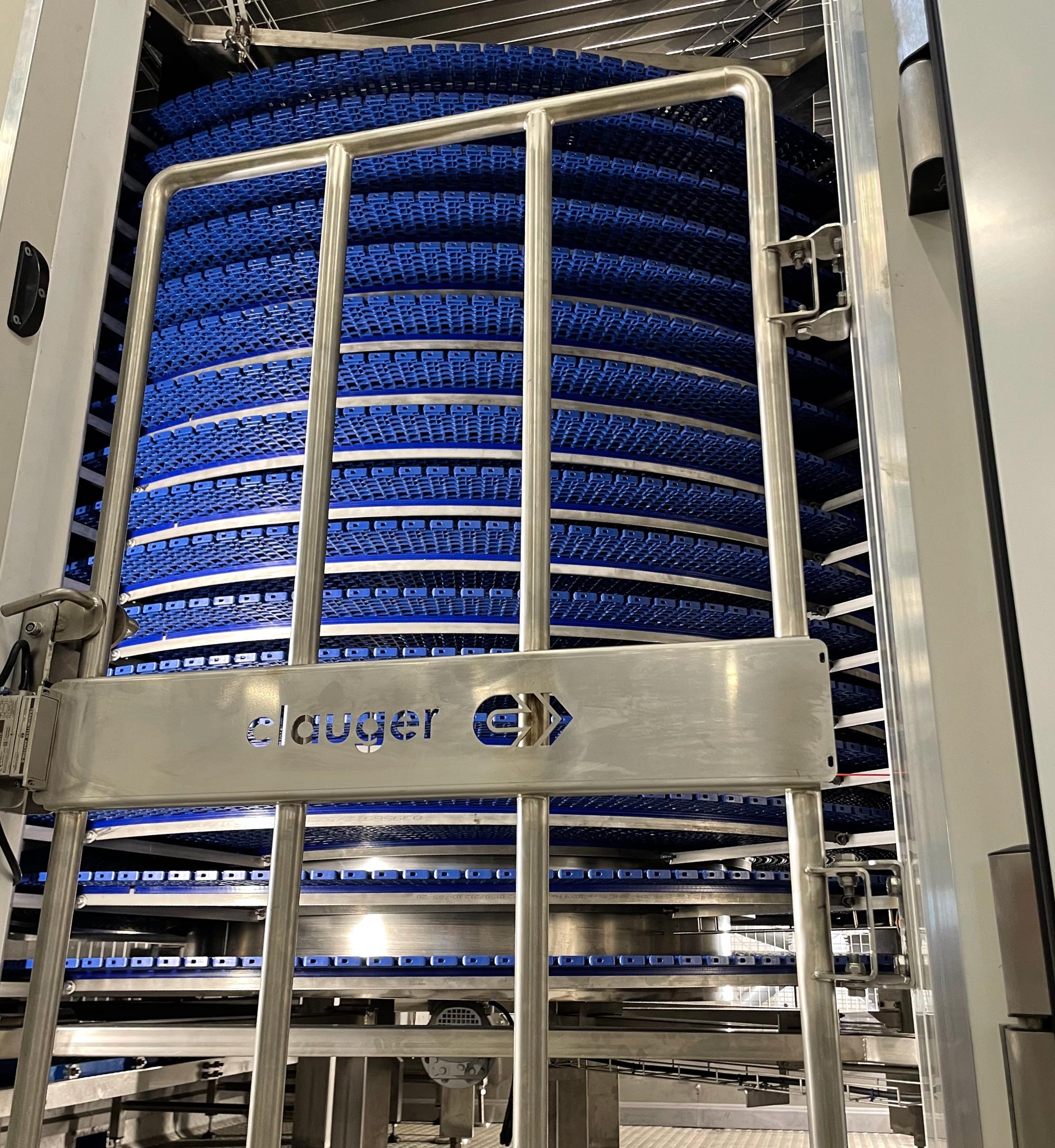 A brief History of the SMO Tunnel
The SMO tunnel is a recent innovation in the Clauger product range. The takeover of the SMO business by KAUFLER-SMO International in 2020 allowed Clauger to expand its offers and expertise in cooling and deep freezing.
With the combination of spiral tunnels and refrigeration production, Clauger now offers a turnkey solution to manufacturers seeking operational efficiency.
The spiral band cooler-freezer is a solution that can be adapted to product requirements, process needs, and location constraints.

Clauger offers a "Compact" series of the SMO tunnel. Entirely manufactured, assembled, and tested in our workshops. The tunnel is a single-piece, plug-and-play design. The tunnel can be integrated into the production line and connected to the refrigeration system in under two days.
Julien M. – Director, SMO
Explore more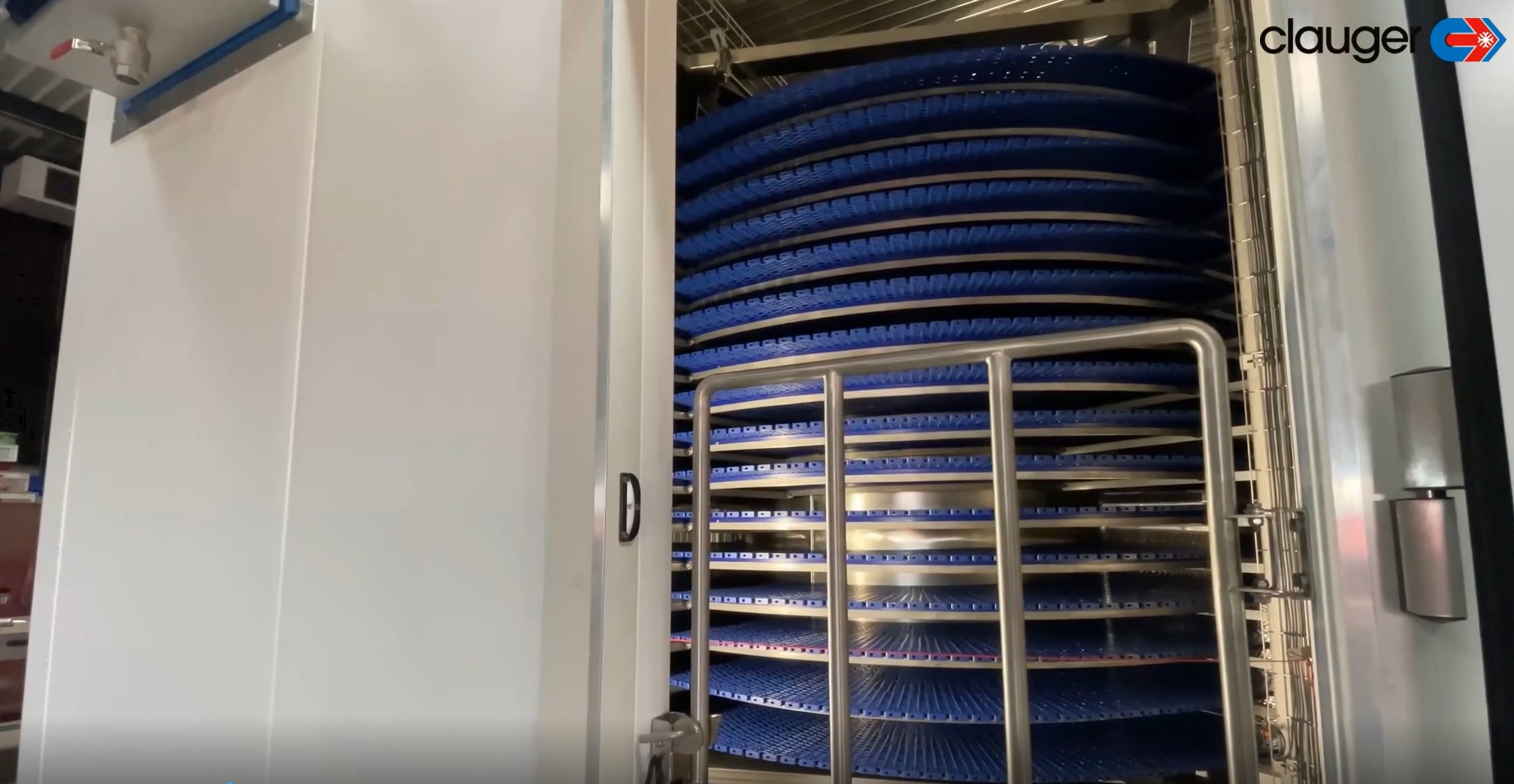 Food and bakery production lines rely on a stable process to deliver flavorful, high-quality products to end consumers. The SMO Spiral Tunnel, a product Made in Clauger, allows for either continuous or in-line cooling, deep-freezing, and proofing processes.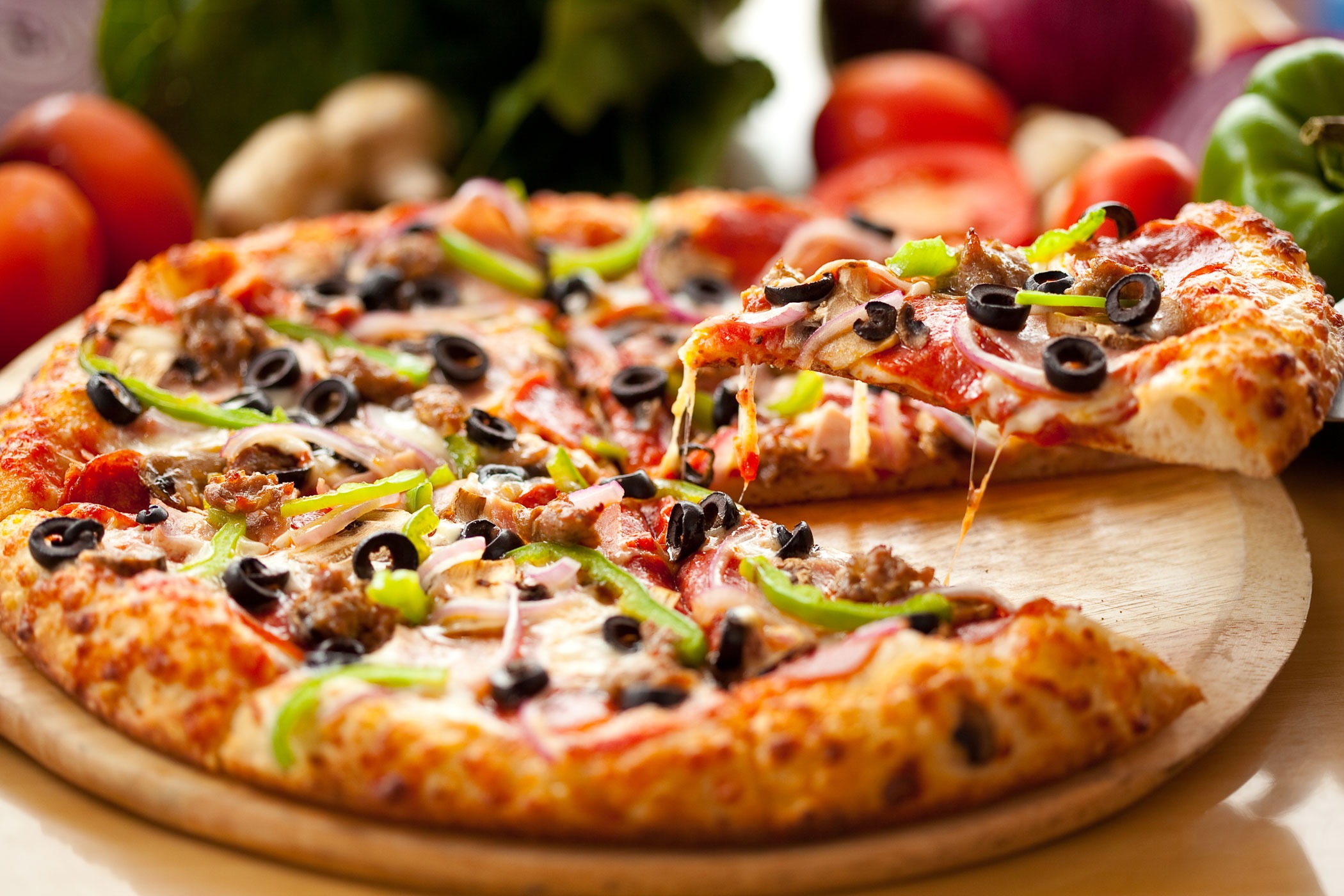 Clauger recently customized its SMO tunnel to meet a customer's needs who was cooling and freezing sensitive products, like raw pizza.
Your markets
Select your industry to discover our 360° offer – suited to your needs