A UNIQUE AND ATYPICAL ORGANIZATION
Our history
"A company must stand out with the originality of its business model in order to succeed."
Clauger has built our development on a strategy that is still valid today: "to be the best specialists in our field and to make this expertise available everywhere in the world."
Clauger began in 1971 with a passionate and enterprising man, Paul Minssieux. He grew Clauger to become France's largest family-run company in the refrigeration field. Since 2006, Frédéric Minssieux has developed Clauger with a team driven and eager to continue international growth.
Clauger, like most companies, must adapt in an ever-changing ecosystem, keeping up with current concerns and navigating changes and trends, while remaining true to Clauger's core values.
Initially, Clauger's mission was to perfect the production processes for the food industry. Over the years, the company has evolved and developed expertise in various sectors outside the food industry. This mission has guided the group to progressively integrate a wide array of trades, expertise and capabilities that create and enrich the Clauger offering.
Clauger creates value by developing efficient solutions while helping to preserve the planet's resources. This technological evolution helps us respond to current and future challenges. Clauger does this with the use of natural refrigerants (NH3, CO2, propane, etc.), reduction of greenhouse gases (GHGs), energy recovery from emissions, optimization of energy consumption and decarbonization.
With digitalization trends and the inherent power of data, our teams also developed connected solutions that have driven value and performance to the next level for our clients. Clauger's integration of artificial intelligence, digital modeling, and immersive simulation tools, paired with our own data resources, contribute to our mission while delivering value and satisfaction to our clients.
Clauger is a story that is written in the future…
Right: painter Patrick Marquès represents
50 years of Clauger history through his painting, "Stone by Stone".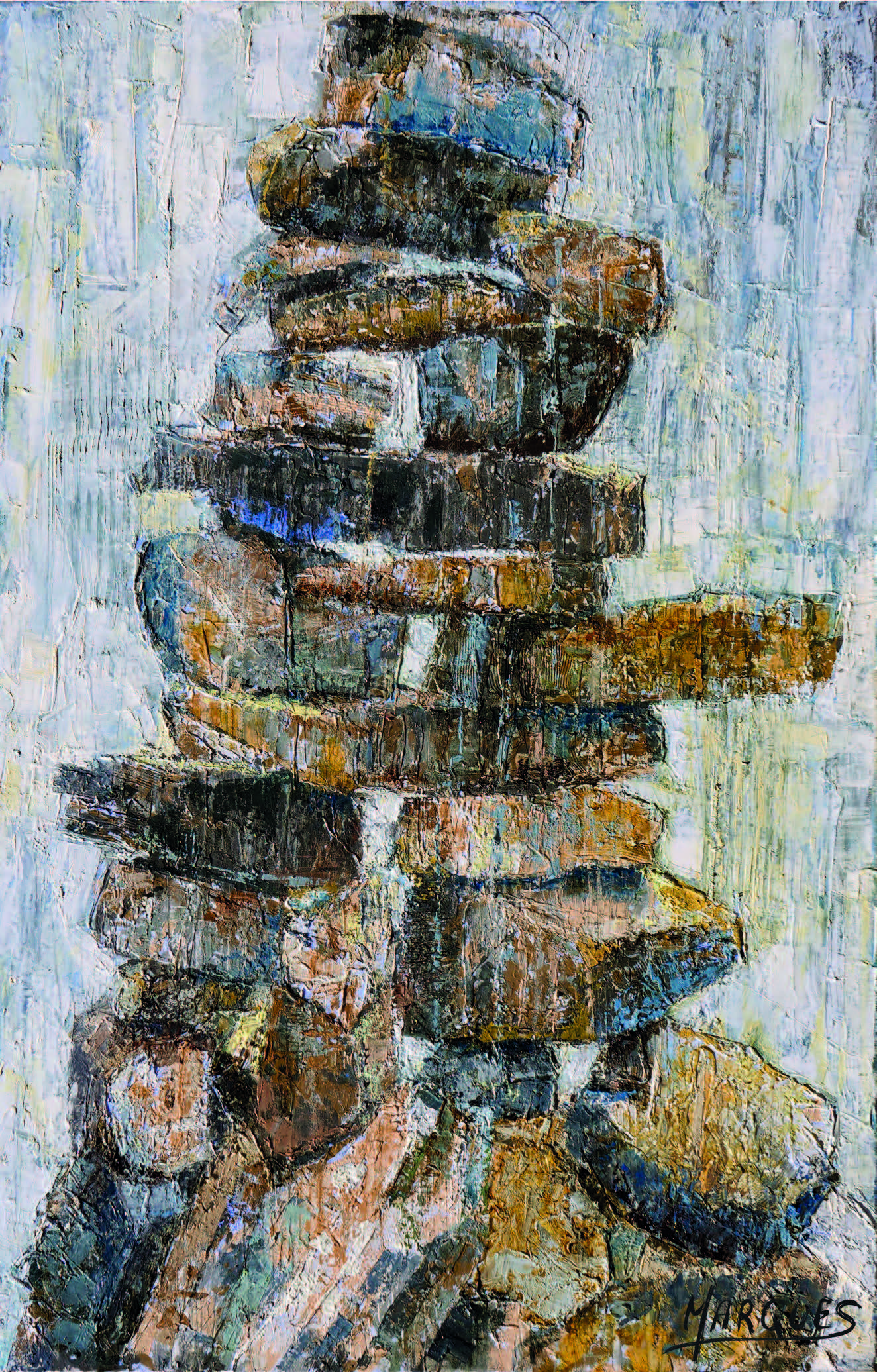 "Innovation and the men and women of Clauger are what drive our company's growth. Profit is not a finality. Money remains a means to finance innovation and the growth that sustains Clauger's future."
Paul MINSSIEUX – Founder of Clauger
Since its creation, Clauger has tried to distinguish ourselves from the competition. Over the years, we've been able to reinforce this image and grow our expertise while preserving our people, who are at the core of our continued success.
Clauger has grown considerably in 50 years. Today the company has 2,600 employees, and we are present on 4 continents, exporting our expertise to over 100 countries worldwide and achieving a revenue of 550 million euros.
Our experienced specialists support manufacturers to bring maximum added value to their production sites. We offer a global, integrated approach to ensure the quality and safety of your products, optimize operations, and achieve the results you need.
We currently have 6 production workshops worldwide, always looking to be closer to our customers. A significant challenge is to succeed while respecting a fair balance between our employees, customers, suppliers, and shareholders. We aim to continue working with them and to share a long-term goal with a 360° vision; Clauger knows this is the only way to prepare for our future.
For 50 years, we have capitalized on our experience. As a result, we are one of the few companies able to support customers throughout their entire value chain, from the product to the process and the global industrial site.
Clauger specialists have developed skills, expertise, and products in industrial refrigeration, air treatment, environment, energy performance, installation, service, and training. Our challenge today is to provide this powerful, complete, and high-value-added offer to all our clients worldwide.
KEY MILESTONES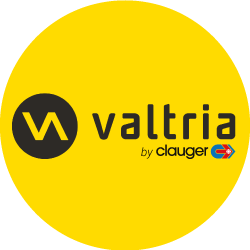 2023
Valtria by Clauger
Acquisition of Valtria Group, a Spanish solutions provider for turnkey cleanroom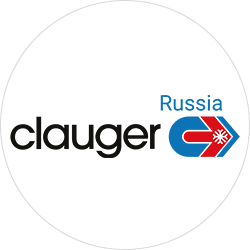 2021
Clauger Russia
Creation of Clauger Russia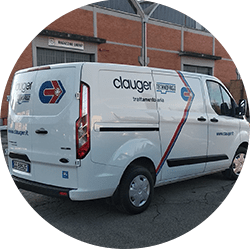 2021
GEA activities in Italy
Takeover of GEA activities in Italy, creation of Clauger-Technofrigo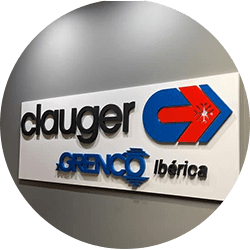 2021
GEA Spain activities
Takeover of GEA activities in Spain, creation of Clauger xGrenco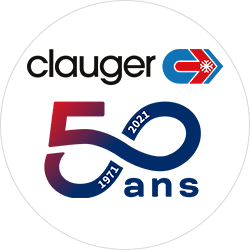 2021
50 years of Clauger
Clauger celebrates 50 years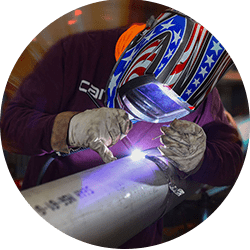 2020
Clauger USA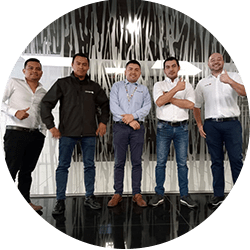 2020
Colombia 
Creation of Clauger Colombia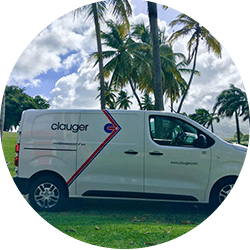 2019
Martinique
Launch of an agency in Martinique
2019
Réunion
Launch of an agency on the island of Réunion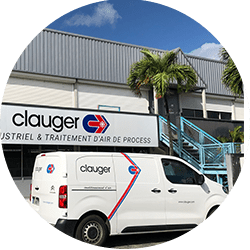 2019
Guadeloupe
Opening of an agency in Baie-Mahault agency in Guadeloupe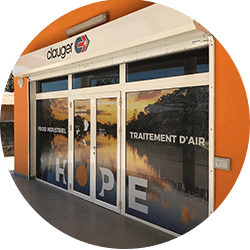 2019
French Guyana
Launch of an agency in French Guyana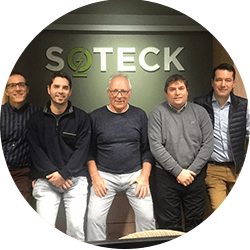 2019
Quebec
Merger between Soteck and Clauger in Quebec
2018
Clauger Helvetica
Creation of a subsidiary in Switzerland: Clauger Helvetica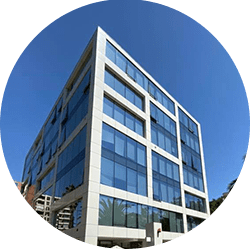 2018
Clauger Chile
Creation of a 10th subsidiary in Chile: Clauger Chile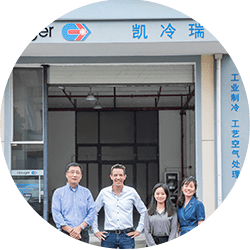 2017
Clauger Shanghai
Creation of a subsidiary in China: Clauger Shanghai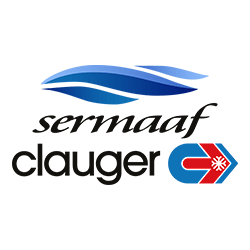 2017
Algeria
Creation of a subsidiary in Algeria: strengthening of the Sermaaf Clauger partnership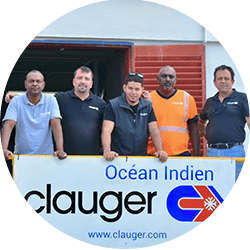 2016
Clauger Océan Indien
Creation of a subsidiary in Mauritius: Clauger Océan Indien
2015
Dualtemp Companies
Acquisition of Dualtemp Companies in the United States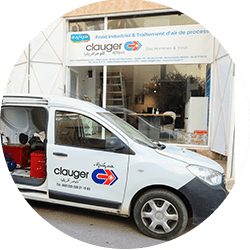 2015
Afriquia Réfrigération 
acquisition of Afriquia Réfrigération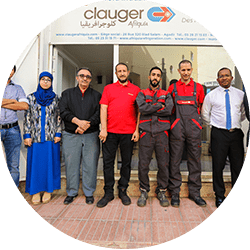 2014
Maghreb
Creation of Clauger Maghreb
2012
North America 
Creation of Clauger North America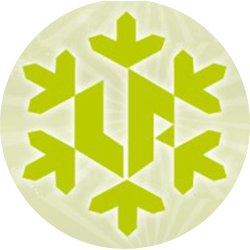 2011
Lyfrig
acquisition of Lyfrig in France
2006
Aquair Group
Creation of the Aquair Group in France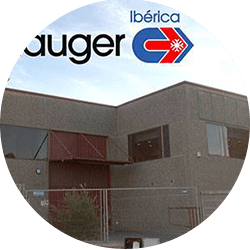 2005
Samifi Española
Acquisition of Samifi Española and creation of Clauger Ibérica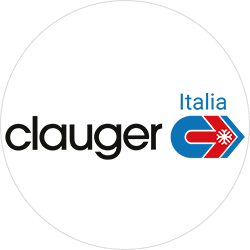 2003
Italia
Creation of Clauger Italia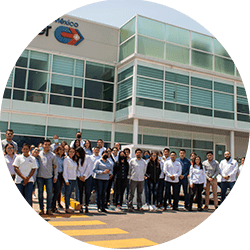 1994
Mexico
Creation of Clauger Mexico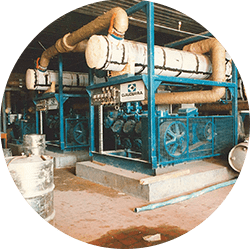 1980
Export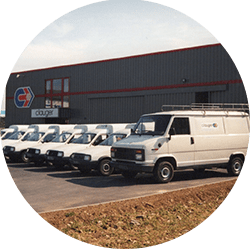 1978
Normandy
Launch of the first agency in
1971
Creation
Creation of Clauger in France's Auvergne-Rhône-Alpes region
CLAUGER WORLDWIDE
Convinced that the stakes for Clauger extend beyond borders, we try to project our vision of HOPE around the world. To do this, we immerse ourselves in each country's culture to create the most adapted solutions for our customers.
Since the 1980s, our export projects have allowed global geographic development thanks to our dedicated teams located in France. These first international projects were thanks to the support of Clauger's key clients and multi-national food groups.
We needed to change our centralized export approach to a local, adapted strategy to continue and reinforce this growth. So, in the 1990s, Clauger began to internationalize and set up its first subsidiaries.
Clauger is now in a phase of globalization and continues to integrate new skills and experiences that contribute to expanding our offer worldwide. One of the keys to our success during this development is our ability to be open-minded and adapt to different cultures.
"I had two possible strategies: to become the best generalists in the world serving a small radius in France (Lyon) or to become the best specialists in the world with activity globally. The latter was a more open option that motivated me and guided me in the search for excellence. However, once we made this choice, it was necessary to give ourselves the means to achieve our ambitions! This growth is what Clauger's teams have worked towards every year for the past 50 years without interruption, thanks to the commitment, innovation, and risk-taking." Paul Minssieux
Expertise exported to over 100 countries
LIFELONG LEARNING CULTURE
Clauger supports every employee in building a rewarding career and a better future.
Our philosophy is based on two major principles: promoting continuous growth and encouraging mentorships at all levels. This lifelong learning culture allowsus to adapt and innovate continuously.
Clauger wants employees to benefit from training programs, certification courses, and professional development. Our learning culture has allowed us to create a community of curious and innovative minds collaborating, sharing, and growing together.
The Clauger Campus is one pillar of our company's lifelong learning culture. It allows any employee or associate to follow short or long-term training courses, leading to qualifications or a diploma.