FROM DESIGN TO OWNERSHIP
More than 100 specialties at Clauger
Clauger's teams comprise a wide range of specialists and skill sets. From engineering to manufacturing, and from installation and maintenance to training and operation assistance, we play a comprehensive role in our customers' value chain.
Thanks to our local and regional service—as well as the digital tools we've developed—we can facilitate the monitoring of our customers' equipment and facilities while guaranteeing optimal performance over the long term.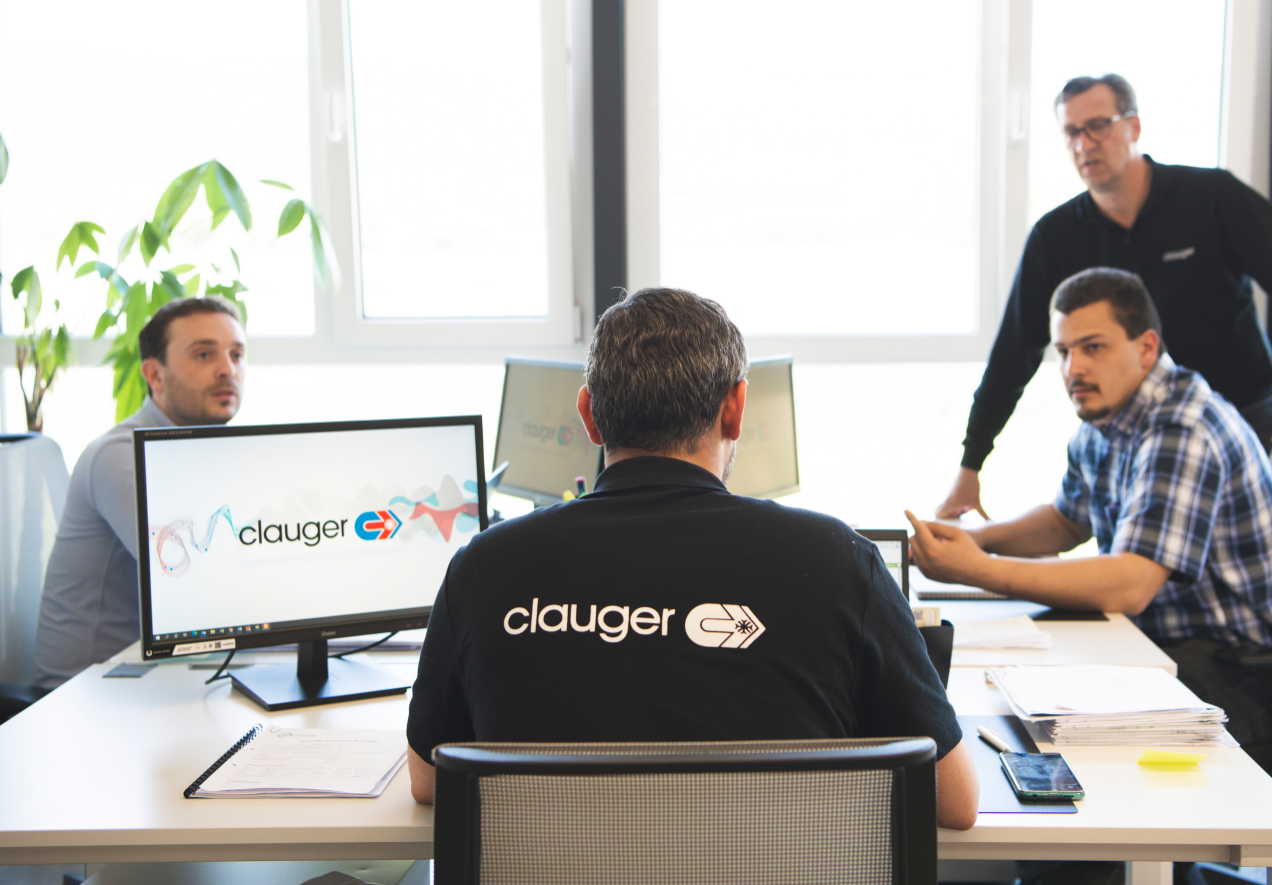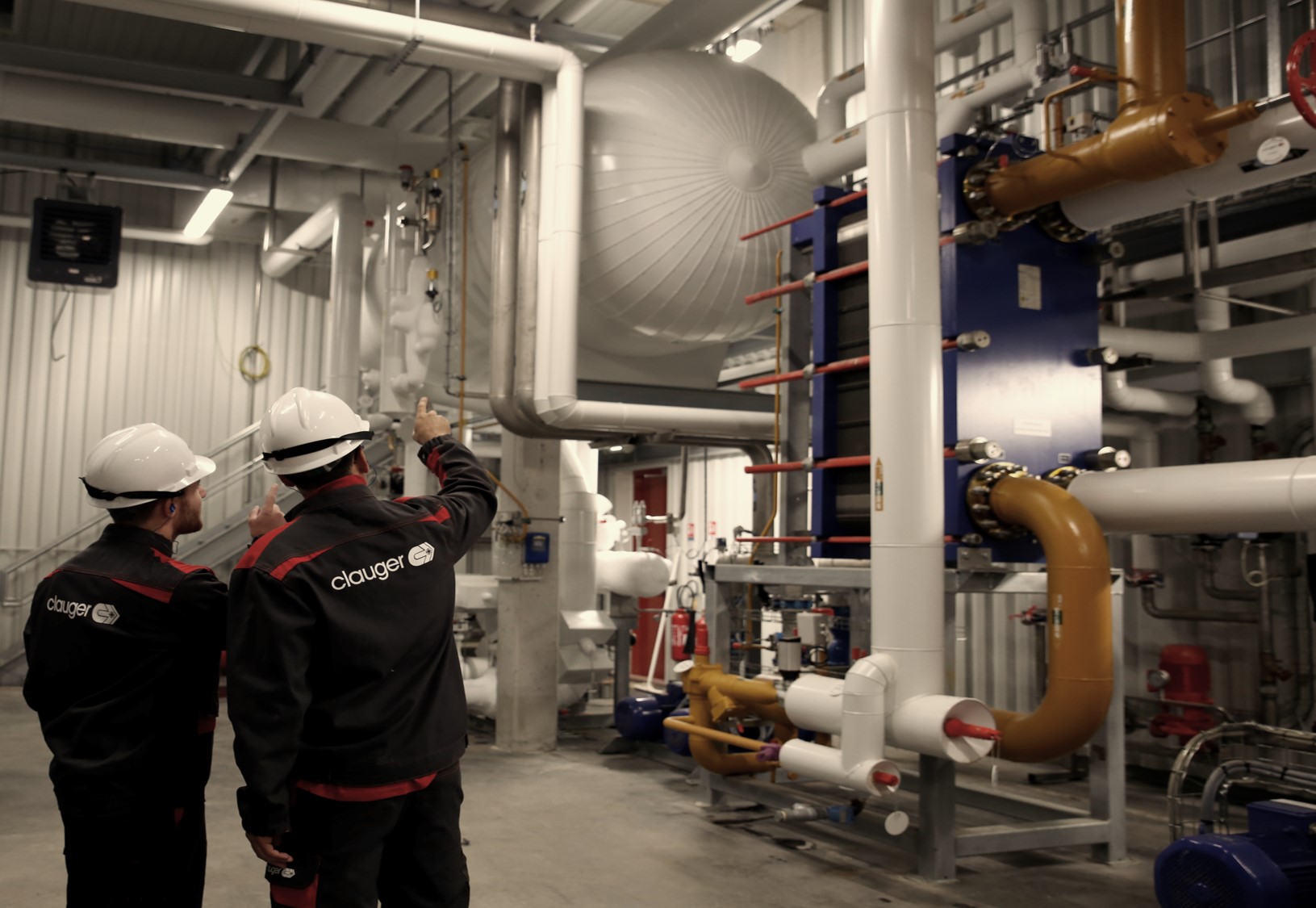 BUILDING LONG-TERM PARTNERSHIPS
Clauger is one of the rare companies that support customers based on the scale of their product, the scale of their process, and the scale of their plant.
After mastering the entire value chain, Clauger pledged to stay present right along with our customers throughout the life of their facilities or plants while providing daily support in a relationship of trust.
Our added value consists of delivering the information you need for your short-term and medium-term investments to make the best decisions for your unique situation.
We offer a 360° view of each project and pledge to support our customers in the long term. This commitment incorporates the customer's energy, product, quality, and process dimensions. It includes CAPEX (costs of investment), OPEX (operating costs), and the associated financing solutions (energy efficiency certificate, heat funds, etc.).
Our businesses
Design Engineering
Our design process involves being attentive to the customer and their needs to recommend the solution with the best performance—one that is the most economical with the lowest environmental impact.
We leverage our market knowledge and technical expertise to develop custom solutions for our customers in consultation with other industry experts, design engineers, or general contractors.
When needed, Clauger makes use of the CFD (Computational Fluid Dynamics) thermo-aeraulic simulation, allowing us to characterize air flows and heat exchanges on your premises. Our teams have mastered this process, allowing us to:
Present and validate aeraulic concepts
Compare several technical solutions and determine the best installation choices
Commit to the system implementation and performance
Our market specialists have mastered the skills and knowledge Clauger's expert solutions are known for. They can work closely with the customer to tailor solutions for every site, offering a "long-term support plan".
Industrial Equipment Manufacturers
Our production workshops manufacture equipment that meets the customer's unique needs.
HEE (High Energy Efficiency) heating and cooling energy production skids for all types of industries
Air conditioners and process exchangers (stainless steel, plastic pipework, alloys, etc.)
Fast cooling tunnels for products
Hygienic air handling units
Textile air diffusion ducts and conduits
Energy optimization solutions for industrial automation and computing
Web tools that bring the customer and Clauger closer to the facility
We offer reliable, industrialized "plug and start" solutions as often as possible, to optimize installation times and hand over the customer's sytem with ease.
Installing and Equipping Industrial Sites
Installation practices are constantly changing to meet new demands. Clauger is adapting and integrating new technologies to increase efficiency. These technologies include 3D scanning, virtual animation, immersive reception, augmented reality, and more.
Clauger offers a digital walkthrough of a future installation using a Virtual Reality headset. The idea is to show the customer what the solution will look like in advance—allowing them to see the results of our work before we complete the project. More than a plan, this immersive experience brings the customer peace of mind, revealing that the design is precisely what they're looking for.
Immersive technologies also allow subcontractors to experience the installation and exchange their points of view by going virtually into the "finished" solution. Simultaneously, they enable business managers to validate the 3D studies: for instance, the exact locations of piping and ducts, along with any discrepancies between what exists and what the future installation might look like. In addition to saving time, this helps to minimize implementation challenges in the field.
Our teams can ensure the successful implementation of our solutions with the support of our expert developers. These teams guide our customers in understanding their facilities—all while providing advanced solutions for their products, processes, and needs.
Regardless of the project's size, location, nature, and complexity, we can adapt our teams and solutions to your specifications.
Providing Facility Service, Maintenance, and Optimization
We are committed to providing sustainable and reliable operations by offering maintenance and troubleshooting. Our objective is to deliver a production tool that is 100% available and effective.
To reinforce our proximity action with our customers, we rely on people—our network of agencies and our service offering, which continues to grow internationally, as well as the data-driven, innovative digital tools that are precursors in the market. This dual approach allows us to evaluate our actions over time, providing maintenance and delivering on our commitment to the results customers expect from our solutions.
Training Your Teams
We organize training sessions both in our training centers and on our customers' premises. These sessions involve all types of systems and equipment, including those requiring industrial or commercial refrigeration, air conditioning, heat pumps, and process air treatment. Crossline training facilitates the connection between these two professions.
Our training includes digitalizing the learning material and relevant actions in real-world working situations. Our training is modular, and our training engineering department is available so you can tailor the training formula to what best suits your needs. From there, our teams can work with you to build a training course adapted to your employees.
Managing Complex Projects
Our workforce includes a team managing turnkey projects for the pharmaceutical industry. Here are a few examples of applications that our department has deployed in this sector:
Low-humidity clean room design for pharmaceutical production
Class C/D clean room for the homeopathic medicine industry
Clean rooms for animal vaccination processing
Process air treatment for production sites specializing in dialysis
Turnkey medication storage project (low-temperature cooling room)
"At Clauger, we want to build sustainable partnerships with our customers, much more than a simple customer/supplier relationship. We are here to co-construct a customized support plan with each customer site. We help the industry and operators take a step back or anticipate future changes by globally providing support over time, and so much more…"
Laurent G. – Key acount manager
"Made With" has been our philosophy for several years now. This collaborative work concept reflects our ability to offer ourselves to others (as partners, suppliers, or other counterparts) and to collaborate to create added value and succeed.
We currently work with more than 3,000 partner suppliers, leveraging an authentic spirit of collaboration and mutual support. With our partners, we take a "co-development" approach and work together on common responses and solutions—with high added value for our customers.
News & insights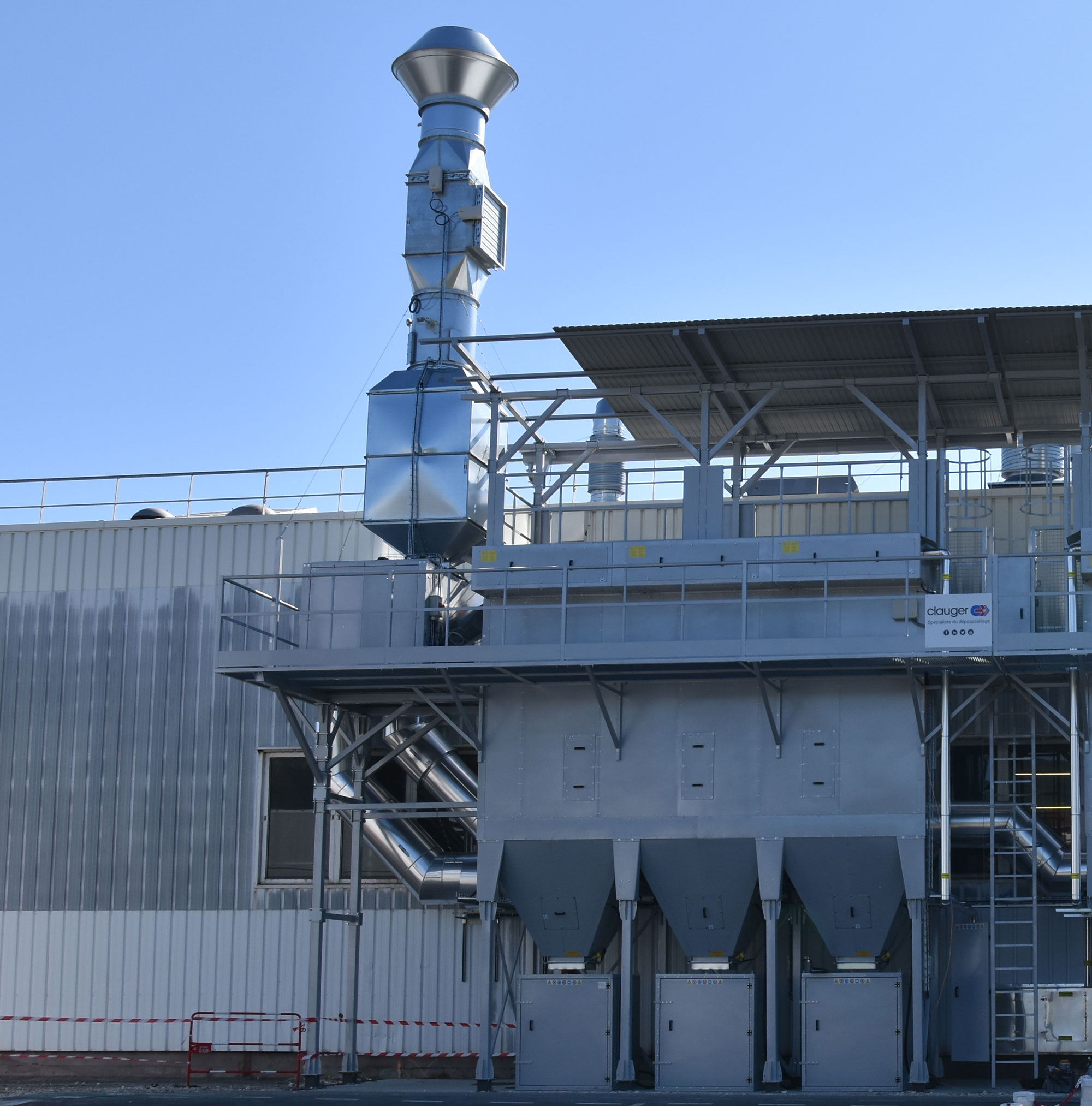 Clauger is a leading expert in industrial dedusting, fume extraction, and ventilation technology. We provide solutions to keep workers safe, protect equipment and ensure compliance with industry standards and regulations.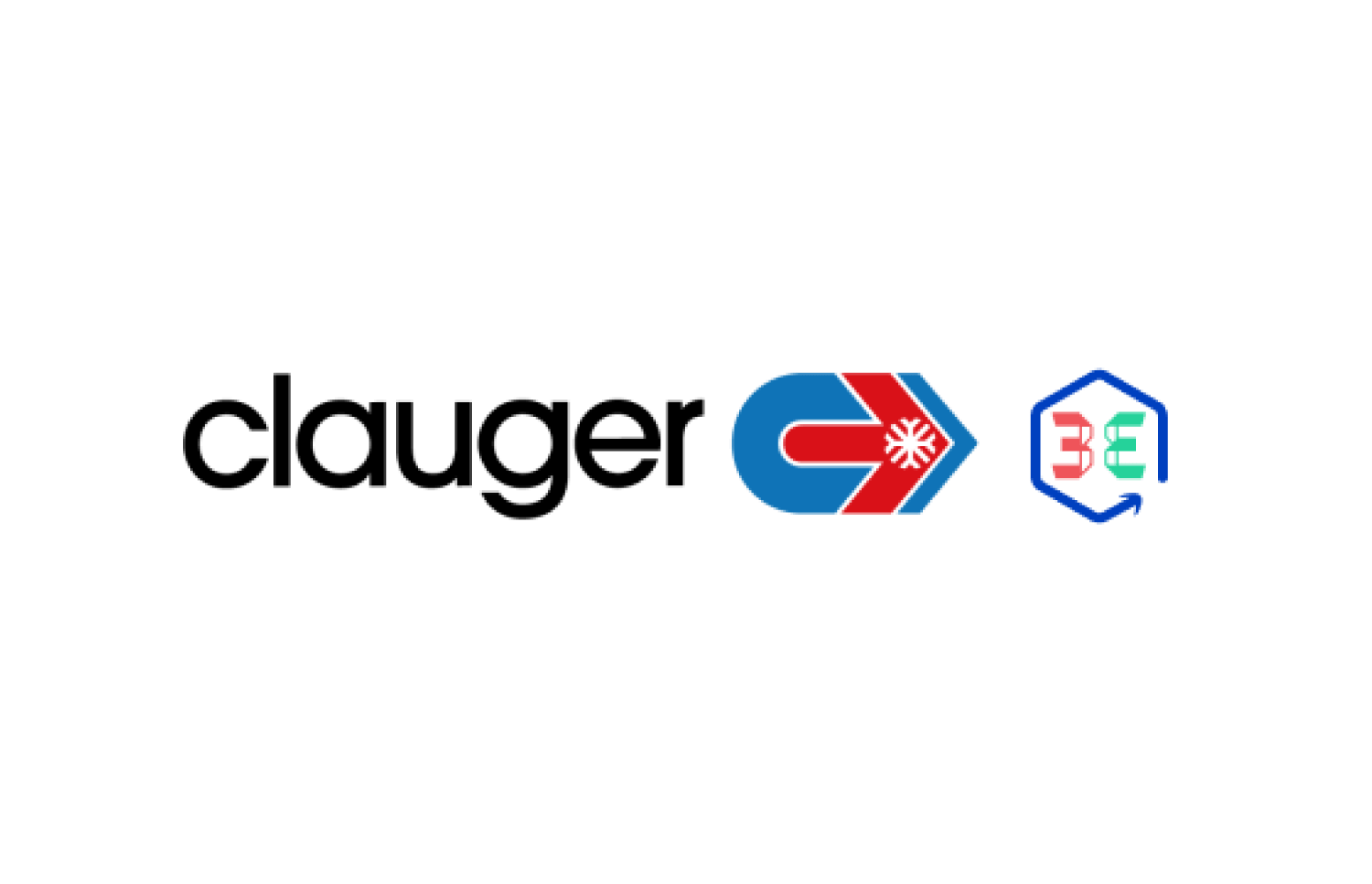 Like an agile startup, Clauger 3E is a publisher of innovative and even disruptive digital solutions in the Clauger ecosystem.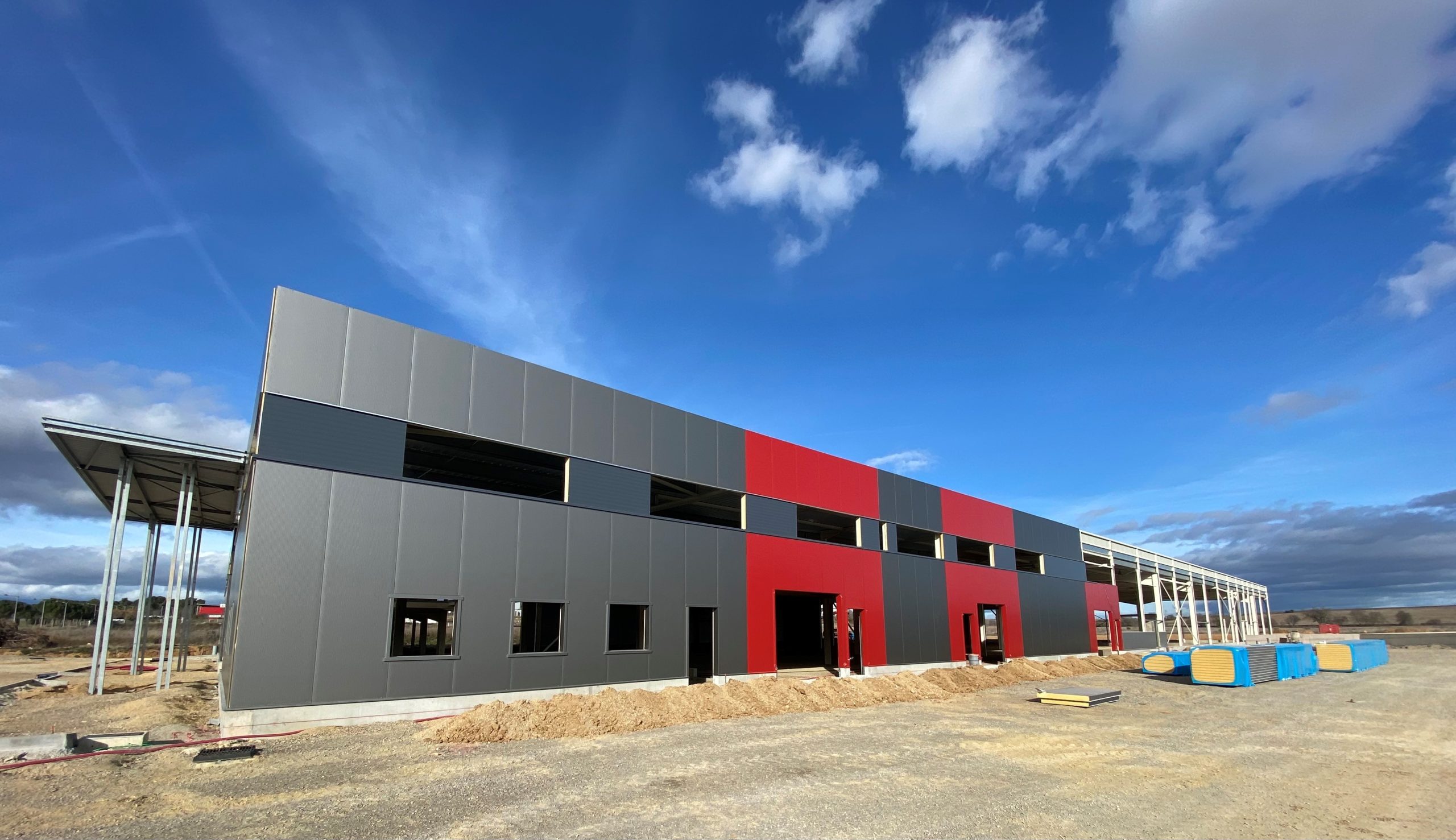 Clauger France now offering insulated panel services.