Product
SMO E-COMPACT TUNNEL, THE MARKET'S 1ST SMART TUNNEL SYSTEM
The SMO E-compact tunnel is aimed at all food manufacturers who need product cooling, freezing, or drying. It can be used for continuous or batch processing. The tunnel is part of an approach that strives to "consume less" and to "consume better."
Why Smart and Connected?
The E-compact tunnel is the first system on the market that incorporates the notion of the "COP Process." It is equipped with embedded intelligence, which enables it to optimize its operation through data.
This system is equipped with sensors that monitor the real-time performance of the equipment and allows operators to take preventative action. It has sensors that measure the amount of water loss, the cooling power, and cumulated power (kW/hour/ton). Depending on its benchmarks, the manufacturer monitors performance indicators for energy, quality, hygiene, and performance.
Why Compact?
This automated solution is ready to install and seamlessly integrate into a production line. It can easily adapt to changing production requirements because of its small footprint, and it is highly flexible due to its modular design.
Made in Clauger, it's manufactured and assembled by us, tested in our workshops, and delivered as one plug-and-play solution ready to install on a production line.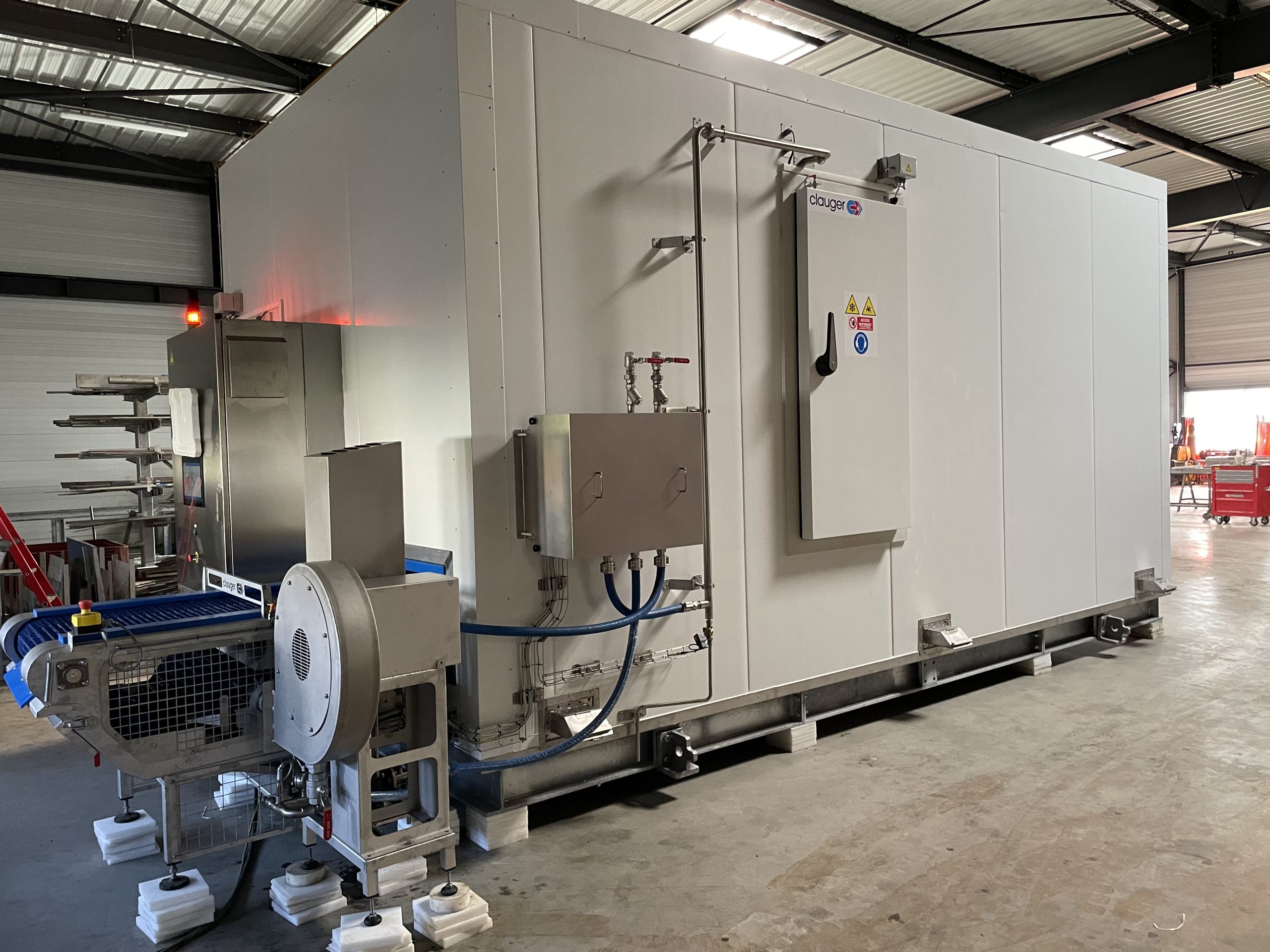 A Brief History of the SMO E-Compact
The SMO e-Compact tunnel is the first product of its kind, born from the fusion of several specialist know-how between the SMO freezing tunnel and Clauger's digital tools.
The idea is to increase the added value of the already industrialized product and thus optimize its performance.
Our feedback shows that with the SMO e-compact tunnel, manufacturers achieve up to 20% energy savings and a 20% reduction in water consumption used for washdown.
Julien M. – Director, SMO
Explore more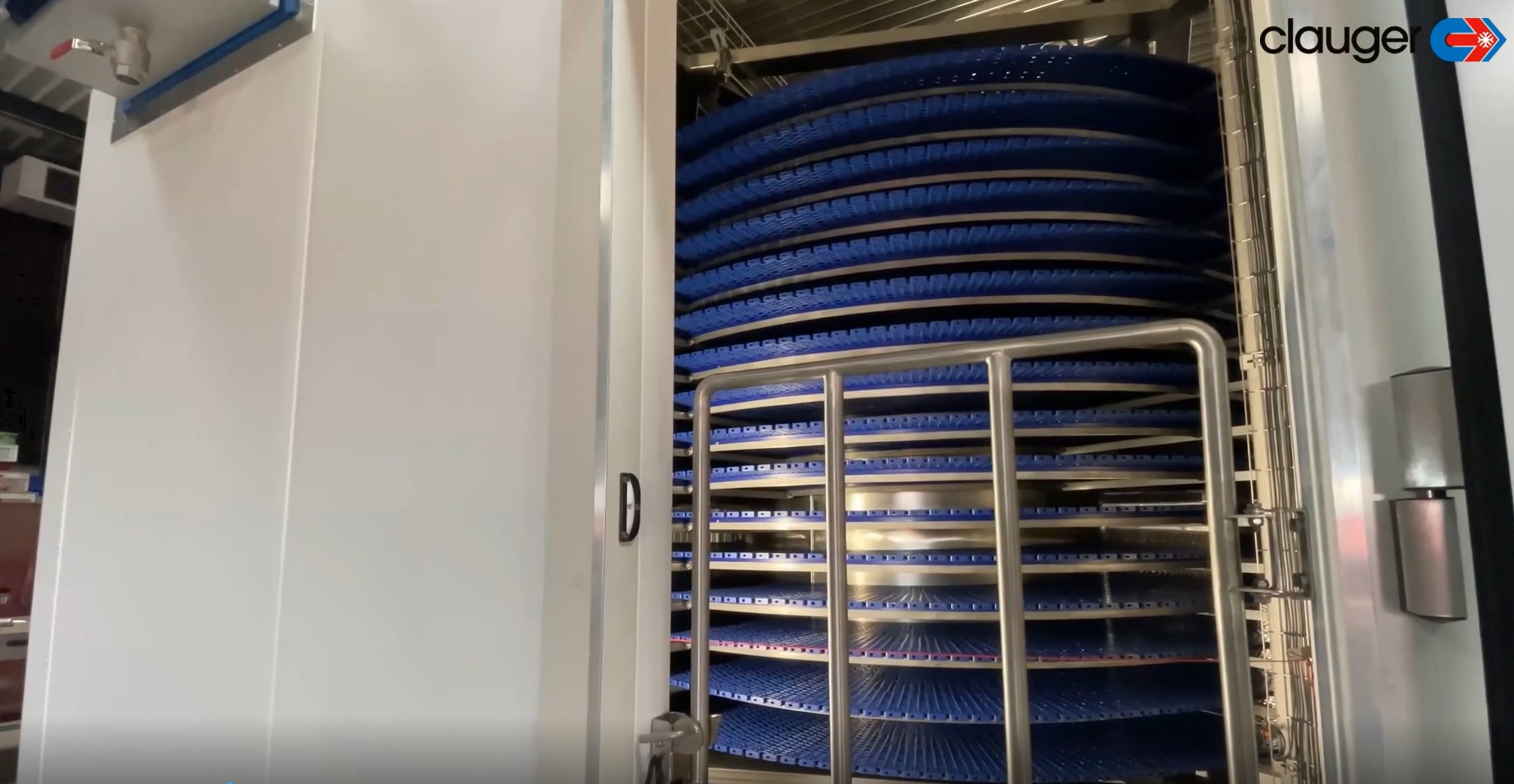 Food and bakery production lines rely on a stable process to deliver flavorful, high-quality products to end consumers. The SMO Spiral Tunnel, a product Made in Clauger, allows for either continuous or in-line cooling, deep-freezing, and proofing processes.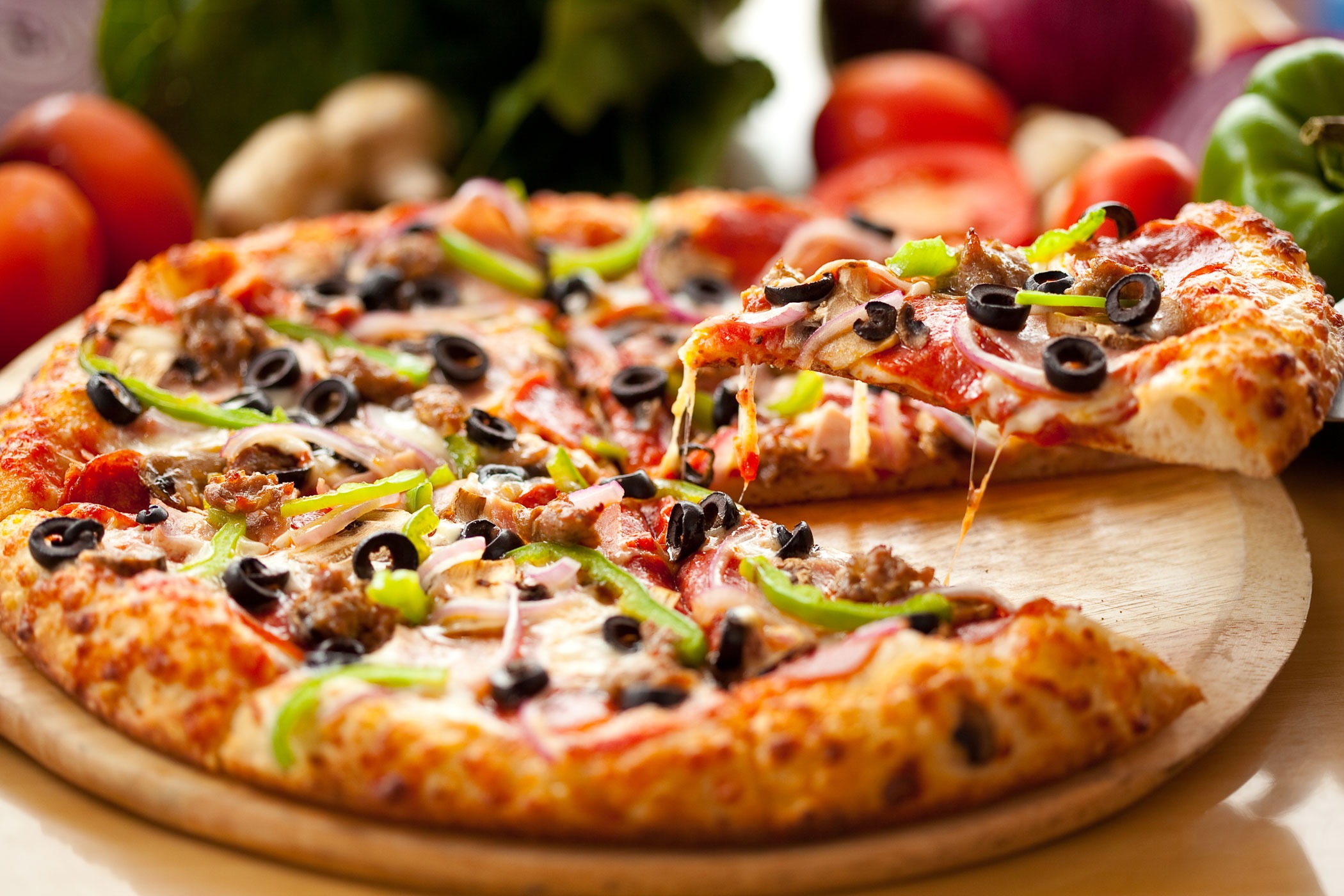 Clauger recently customized its SMO tunnel to meet a customer's needs who was cooling and freezing sensitive products, like raw pizza.
Your markets
Select your industry to discover our 360° offer – suited to your needs