Product
360° PERFORMANCE CONTRACTS
Clauger's E-Service is part of a long-term commitment to our clients. This goes far beyond the standard service contracts or operating agreements. It allows us to engage with customized indicators in a continuous improvement process over several years.
The performance contract developed by Clauger can associate one or several elements: energy, process, hygiene, mechanical, environmental, and even socio-ecological elements.
In practice, it combines the power of digital with data retrieval via MyPortal3E and the collective intelligence of experts. It allows you to define key performance indicators (KPI), follow them continuously and optimize them over time by setting up improvement plans or action plans.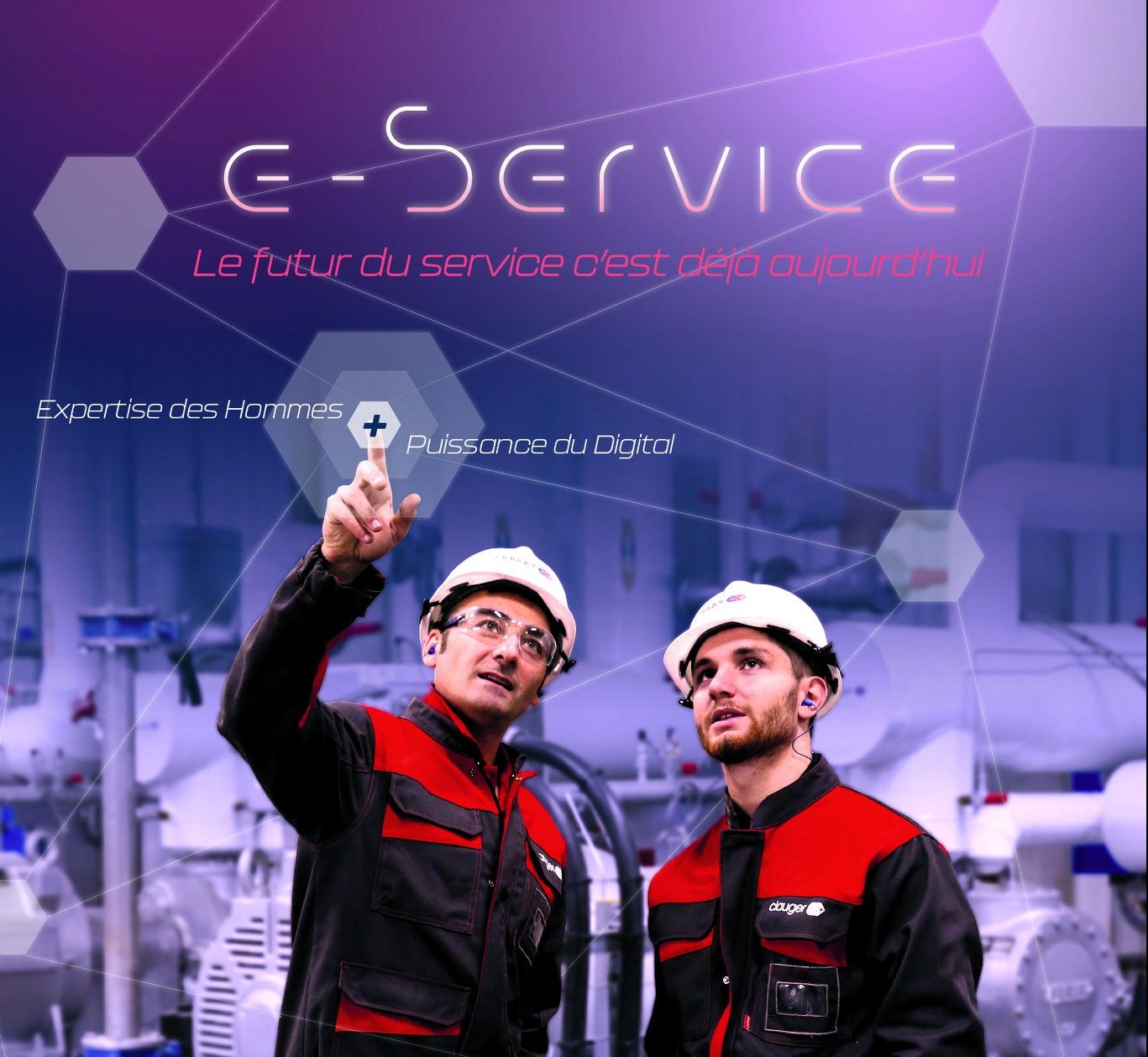 A Brief History of Clauger's Commitment Contracts
The strength of Clauger lies in its ability to fully understand your products, processes, and power requirements (heat and cold production) while reducing CO2 emissions.
After much work to reduce energy consumption, including implementing over 200 CPE Contracts (Energy Performance Contracts), the new challenge is to put food products back at the center of our solutions, efficiently control the air around products and ensure quality.
To make an impact in terms of sustainability, we must not only consume less but also consume better—using resources more efficiently while maintaining optimal performance over time.
To meet this challenge, the newest generation of performance contracts relies on the latest technologies and innovations such as enhanced mobility, digitization, data analysis, and artificial intelligence.
The development of new technologies is paving the way for a new era in manufacturing, one in which "clean label" and "green label" products are made in a connected, sustainable way.
Your markets
Select your industry to discover our 360° offer – suited to your needs