Product
FAST COOLING TUNNELS A DYNAMIC COOLING SOLUTION
In fast-cooling processes, there are various technologies required that Clauger has developed and mastered. Some of these include cooling tunnels for dynamic cooling of palletized products using automated handling.
Pallets of packaged products (in some cases overpackaged) are conveyed in a linear and continuous process. While moving through the tunnels, air is blown and ventilated alternatively on each side of the pallet to ensure the cooling time is optimized.
The cooling tunnel Made in Clauger is an industrial solution designed for large volumes of pallets (15 to 75 pallets per hour). Our tunnel technology ensures continuous cooling by using specific recipes for different product types or for similar product families.
Clauger's latest innovations in fast cooling have largely focused on energy savings. Our teams have integrated a controlled, scalable free cooling function into our tunnel technology, combining environmental with production factors.
Clauger also focused on ventilation in our tunnels, improving sealing and airtightness, as well as updating the control system.
These improvements can be implemented on existing installations, reducing energy consumption by up to 20%.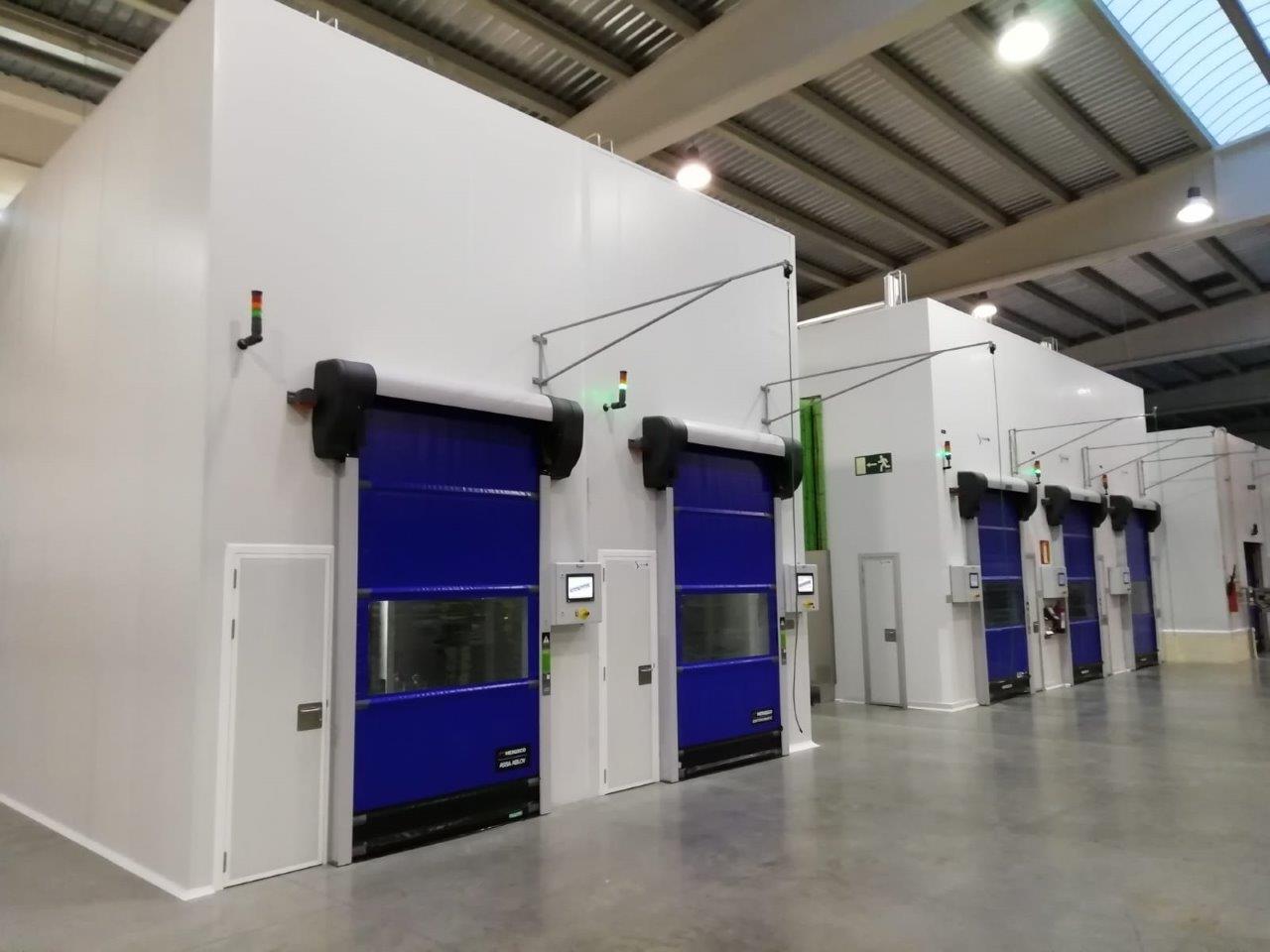 A Brief History of the Rapid Cooling Tunnels
Clauger has installed over 300 tunnels worldwide and equips the biggest names in the dairy industry around the globe. This technology differentiates Clauger and has made us a leader in yogurt cooling worldwide.
This differentiating technology has allowed Clauger's expertise to be exported, strongly contributing to the company's international development.
Let's take a concrete case, one manufacturer wanted to cool 30 pallets per hour of dairy products.

In this case, Clauger designed and built a 130 foot (40m) long tunnel capable of processing 15 tons of product per hour and cooling in under 75 minutes. For this installation, Clauger managed an air flow of 224,000 CFM (380,000 m3/h) and provided 380 kW of cooling.
Your markets
Select your industry to discover our 360° offer – suited to your needs