Product
FAST COOLING CELLS, EFFICIENT & FLEXIBLE COOLING
The Clauger cooling cell is designed to force cold air through palletized products. This solution improves product uniformity and reduces energy costs by focusing on more efficient air movement rather than just dropping temperature. This method is efficient for cooling small quantities of palletized products with manual or automated handling and capacities lower than 20 pallets/hour.
The cells are designed to ensure the air passes through the palletized products, ensuring uniform cooling and product quality. Pallets of packaged products are placed in individual cooling cells and cooled according to recipes. These recipes are defined based on the product's initial temperature and desired cooling rate.
Clauger developed a complete range of cells made in Clauger that can be adapted to production or multi-line batches. Available in either lateral or vertical airflow, the range is designed to meet the demands of any situation. Our cooling cells can also be stacked to optimize floor space and increase production capacity by integrating automated stacker cranes.
Clauger's cooling cell technology is a highly effective and versatile method of handling large-scale production. Its scalability makes it an ideal solution for manual (20 pallets/hour) and automated handling.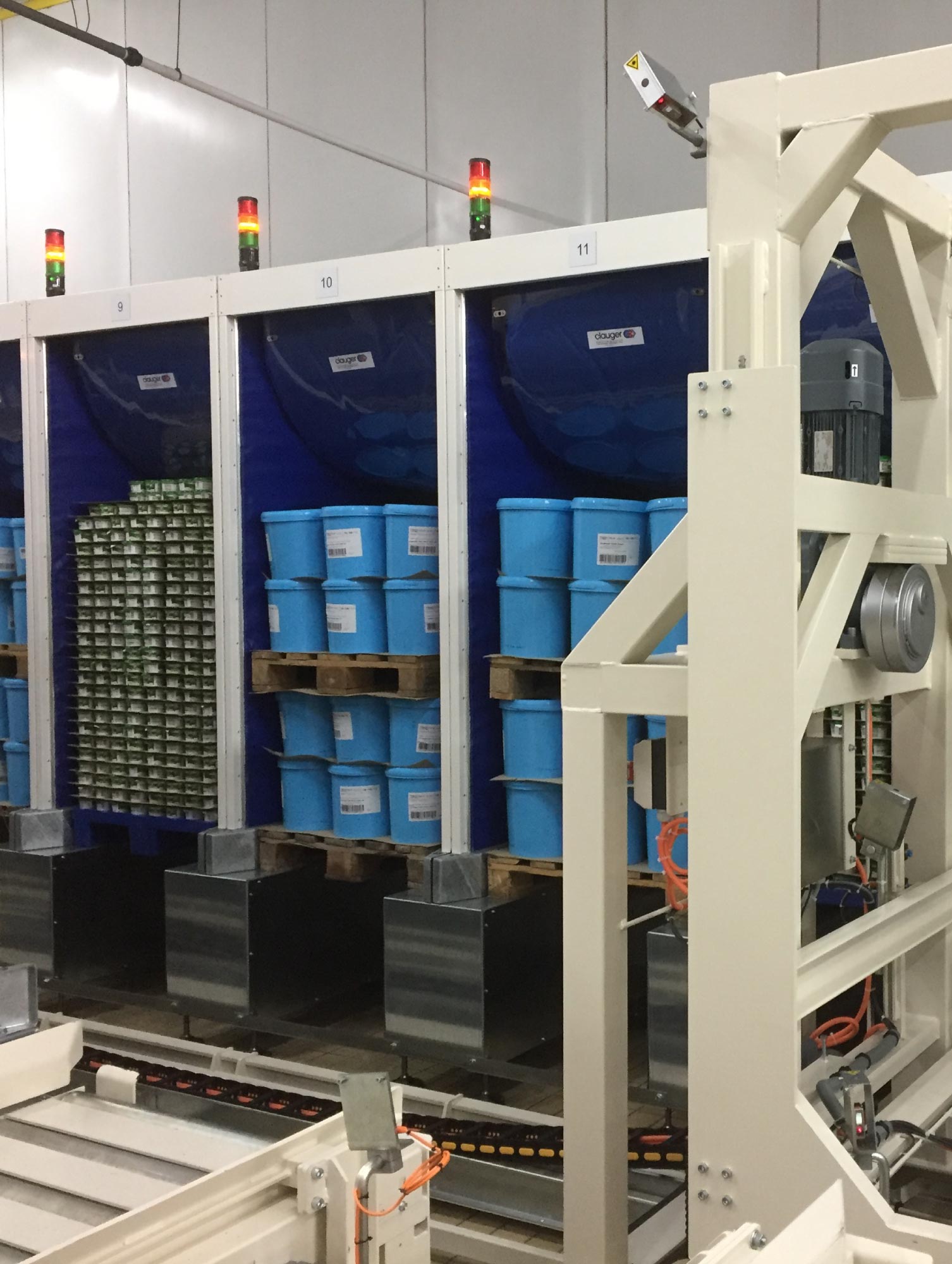 A Brief History of fast Cooling Cells
Clauger has installed nearly 3,000 cells worldwide and is the supplier of choice for the world's biggest dairy companies.
Over time, we have evolved and improved our cooling cell technology, allowing us to offer a wide range of solutions for all pallet applications.
Clauger's plug-and-play design makes it easy to conduct tests and validate performance in actual production conditions on your site. Testing the cells on-site using the actual products allows us to identify the ideal solution. Then, we deliver a system customized for your specific needs, starting with a reliable and proven solution.
Thanks to several decades of experience, Clauger now offers manufacturers a turnkey solution. This solution takes our technology to the next level by integrating rapid cooling, material handling, and pallet traceability into one turnkey system.
Your markets
Select your field and discover our entire offering dedicated to your activity.