The Client
Clauger-Technofrigo worked directly with this major engineering and Petrochemical group. This client delivers technology, engineering, procurement, and construction for synthesis gas, air separation, and petrochemical plants as well as Fluid Processing for refineries and petrochemical fired equipment.
Refrigeration Systems – A Key Requirement for Oil & Gas Operations
Refineries, petrochemical plants, and integrated chemical complexes rely on large-scale refrigeration systems for the smooth and safe running of their daily operations. These systems often utilize ammonia (NH3), a natural, efficient, and cost-effective refrigerant.
The Customer's Challenge
This client requested the design and execution of a full-scale refrigeration system. This turnkey system needed to supply cooling at three temperature levels (-37°C/-5°C /+5 °C). Our client required these cooling specifications to ensure their process applications for an ammonia production plant.
Project Challenges
Industrial processes require the storage of ammonia in large, low-pressure tanks at low temperatures. In locations with high-temperature seasons, the transfer of ambient heat to the storage tank is a key concern for plant operators. A common sign of heat transfer is the formation of vapor, or boil-off gas (BOG). One way to avoid or limit boil-off levels is by insulating the ammonia storage tanks.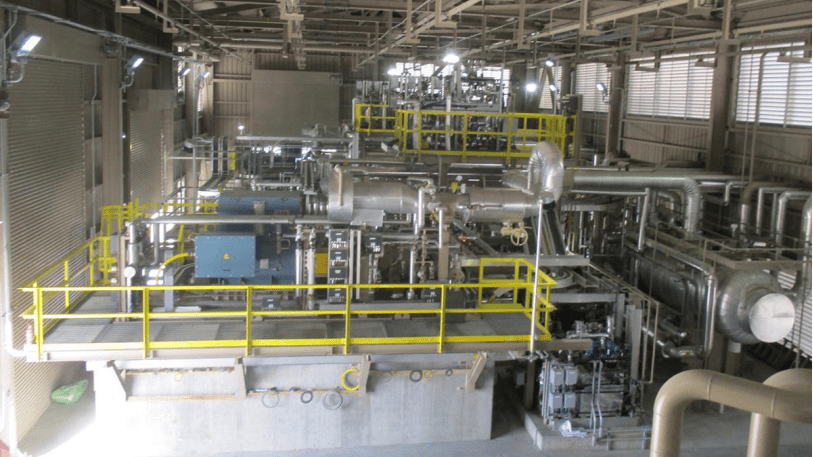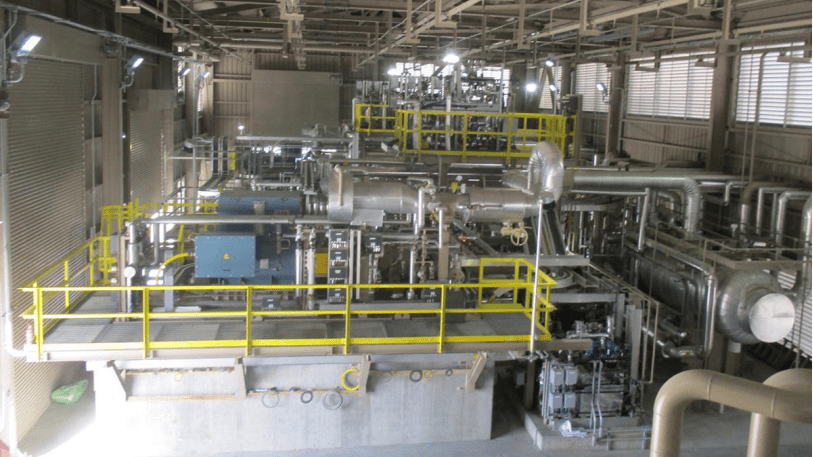 Our Solution
Clauger-Technofrigo's designed and supplied the boil-off unit. This unit is used for the boil-off stream from the ammonia tank and the flash gases, which are generated when the re-liquefied ammonia of the boil-off unit is returned to the ammonia tank. Our solution has been tested and proven effective in extreme temperatures and conditions, meeting the needs of even the most technically demanding projects.
The ammonia plant's refrigeration unit has a processing capacity of 40 t/h. The associated boil-off unit provides cooling that condenses boil-off flow from the ammonia tank during shut-down. The boil-off unit is used to safely handle the boil-off stream from the ammonia tank. It also handles the flash gas generated when re-liquefied ammonia is returned to the ammonia tanks (from the boil-off unit).
This installation integrated three oil-flooded screw compressors with three different pressure levels. This design allows the various process vapor streams to be processed. It also ensures the heat exchangers and drums separators complete the refrigeration process at the ammonia plant.
The ammonia BOG package also integrated one ammonia screw compressor. This compressor technology is used to compress ammonia gas and send it to the condenser. This compressor ensures all refrigeration needs are achieved and transfers the heat load from low to high temperatures as needed.
Our solution demonstrates our experience and expertise in ammonia-based refrigeration processes. Clauger-Technofrigo PGE delivers highly efficient, customized systems to customers worldwide. Our commitment to quality, flexibility, and long-term partnerships allows us to design and engineer systems to meet real client needs.