Product
ATEX-certified pressurized container – zone 1
This compact and easy-to-install container design allow Clauger to incorporate a "safety bubble" within an explosive environment. The container can house machine rooms, industrial equipment, or offices. This solution provides an attractive, cost-effective opportunity for SEVESO sites or ATEX* zones.
What is a pressurized container or container certified ATEX – zone 1?
Benefits of pressurized container units:
100% autonomous solution
Installation in ATEX zone (SEVESO)
Built-in fan & filtration to compensate for door leakage rate
Built-in fire dampers
Internal heater to control room temperature.
Airlock (SAS) and vestibule area.
Integrated safety systems (pressurization & ventilation)
Emergency exit
The Clauger Box is a hermetically sealed unit, pressurized and ventilated to ensure air renewal. This unit includes an airlock system in the vestibule controlled and secured by an alarm system.
The Clauger Box has been certified ATEX—zone 1 (Ex p), which means that explosive conditions can occur during normal operations.
A so-called "safety bubble" can contain any equipment regardless of whether it is required to be ATEX. This approach significantly reduces CAPEX for an installation.
What happens in the event of an emergency?
In the case of an emergency (e.g., solvent spill), two levels of safety are in place:
First Alarm Triggered: Activation of exhaust fan and over-ventilation.
Second Alarm Triggered: Power supply cut-off to non-ATEX compliant equipment.
*Atmosphère Explosibles from the French for Explosive Atmospheres.
*Depending on their degree of dangerousness (zones 0, 1, 2).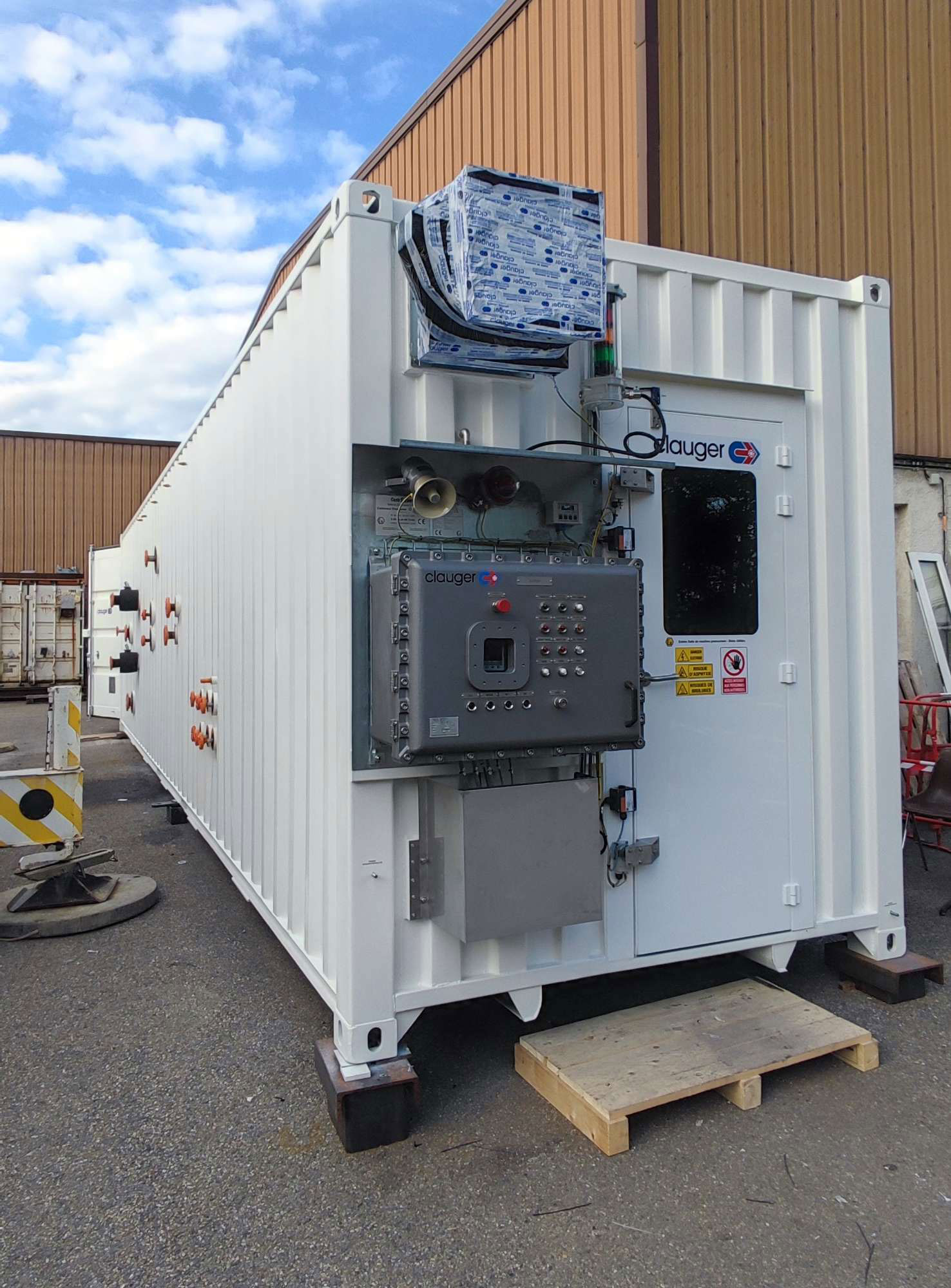 A Brief History of the Clauger Container
Clauger has been reinventing shipping containers for many years, trying to discover new ways to use them within our industry. The metal box that was once used to transport goods has been transformed into a compact plug-and-play machine room. From this evolution and innovation, Clauger's "skid in the box" was born.
This solution has quickly become a solution for manufacturers with space constraints looking to reduce the footprint of their equipment and machine rooms. The plug-and-play design also allows quick installation, reducing downtime for existing facilities.
Clauger has developed our Boxes to be easily operated and flexible by responding to their customers' needs. Clauger's Boxes can now be used in hazardous environments thanks to their ATEX certification –zone 1.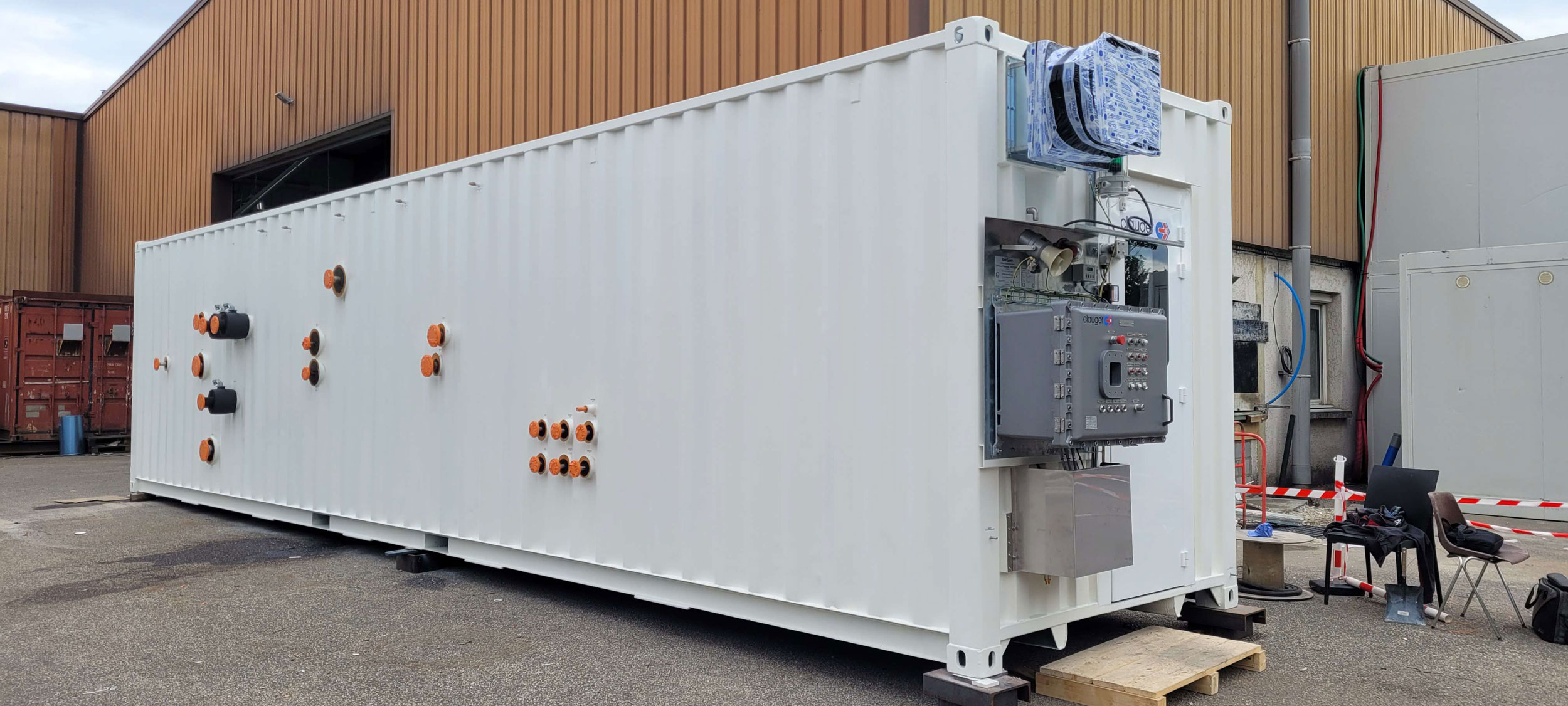 Your markets
Select your industry to discover our 360° offer – suited to your needs